About The Artist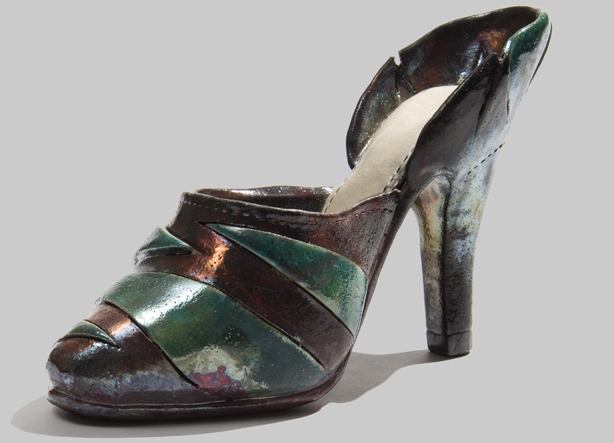 PATRICIA KOBELIN is a Ft. Lauderdale native and life-long artist who had been primarily focused on 2-D art, drawings and photography. A serendipitous encounter with stoneware clay sculpting plunged her into the world of ceramics. Patti says she "stumbled" into creating footwear as the theme of her art, then narrowed her concentration in that genre. She says, "There seems no end to the possibilities with the subject, with no two designs quite the same. The challenging asymmetry of the shoes themselves, limitless decoration possibilities and the endless potential of variations on the theme keeps me inspired. Shoes forge our primary relationship with our world, for it is daily contact through our feet that we are directly grounded with each step to our home planet. Shoes made from clay, of the Earth itself, are symbolic of this connection."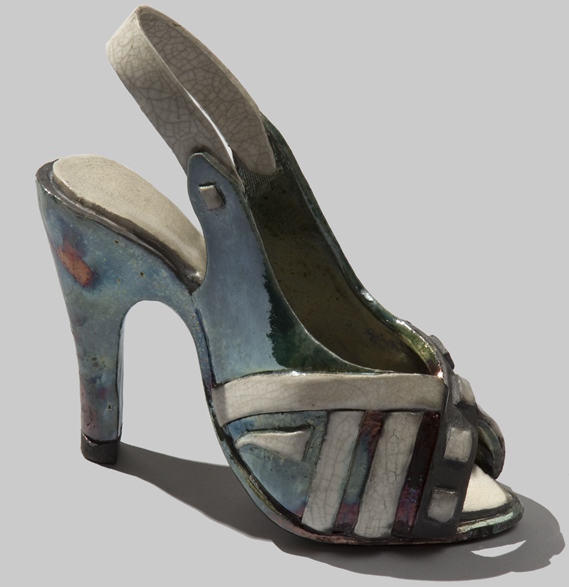 Her stoneware sculptures are sometimes reinterpretations of contemporary shoe designs and sometimes they are whimsical fantasies she creates from her own imagination. Each shoe is unique and hand-made - no molds are used and each is custom glazed.
Patricia has recently shown her work in local galleries in Fort Lauderdale , including Art Expressions, ArtServe, the Rossetti Museum in Pompano Beach as well as a gallery in Minturn, Colorado.
© 2012 StepStone Art - All Rights Reserved
Photography © 2012 Gary Villa
Web Design by Gary Villa